Divorce Lawyer St. Petersburg, FL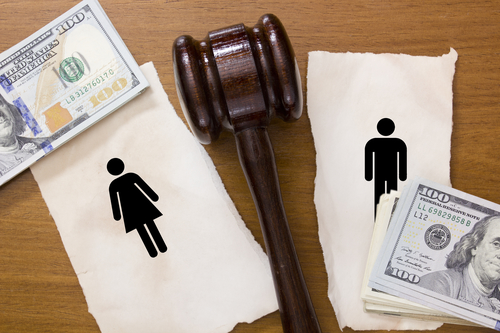 A divorce is something no married couple wants to go through, but sometimes the difficult decision has to be made for the benefit of both parties, as a divorce lawyer that St. Petersburg, Florida trusts and respects very well. At that time, having a divorce lawyer there to offer critical legal representation and support can make a significant impact. Going through such a complex legal issue on your own can add stress, emotional strain, and can run you the risk of making crucial issues that can impede the divorce case. You don't want to have to deal with additional obstacles that could have been avoided if you had a lawyer. If you are in need of legal help, contact a lawyer like one from The McKinney Law Group for divorce-related legal assistance.
Divorce Lawyer in St. Petersburg, FL
As a law firm that specializes in various aspects of family law, The McKinney Law Group knows that family law cases are one of the toughest types of cases to assist clients with. Having been in practice for over 10 years, the legal team at McKinney have extensive experience in developing individualized strategies that will serve each client and help them advance towards their desired outcome. If you are seeking an attorney that you can rely on for divorce support and general legal needs, you should consider working with an attorney from The McKinney Law Group.
Understanding the Divorce Process
When couples go through divorce, the entire process can take many months, from the initial claim to finalization. Divorce has many layers, and it comes with legal hurdles that many clients may need guidance with, as a divorce lawyer in St. Petersburg, FL can explain. Submitting the required documents, reviewing information, completing each of the requirements can be a lengthy and complex process. A lawyer can illuminate the decision-making process and explain the context so that you are fully informed of the situation.
Costs and Expenses of Divorce
The costs of divorce can be hard for both parties to handle. Divorce typically costs thousands of dollars, and according to the legal website Nolo, the average cost of a divorce in the United States is roughly $12,900. This financial toll adds another layer of complexity to a divorce case. A lawyer can explain in detail how divorce costs are calculated. Factors such as your state of residence, whether or not you and your ex have disputes, and whether your case needs to go to trial can add additional expenses. Some primary costs and expenses that clients can expect to pay during a divorce can be broken down into the following items: 

Attorney fees
Court fees
Divorce filing fees
Miscellaneous fees

If you have children, child custody and child support will also be issues handled by the court around the same time as the divorce proceeding. Other optional expenses include mediation or arbitration, family therapy, and other miscellaneous fees.
Schedule a Consultation With a Top Florida Attorney
To learn more about obtaining legal assistance, schedule a consultation with a St. Petersburg, FL divorce lawyer today.