Family Law Group Tampa, FL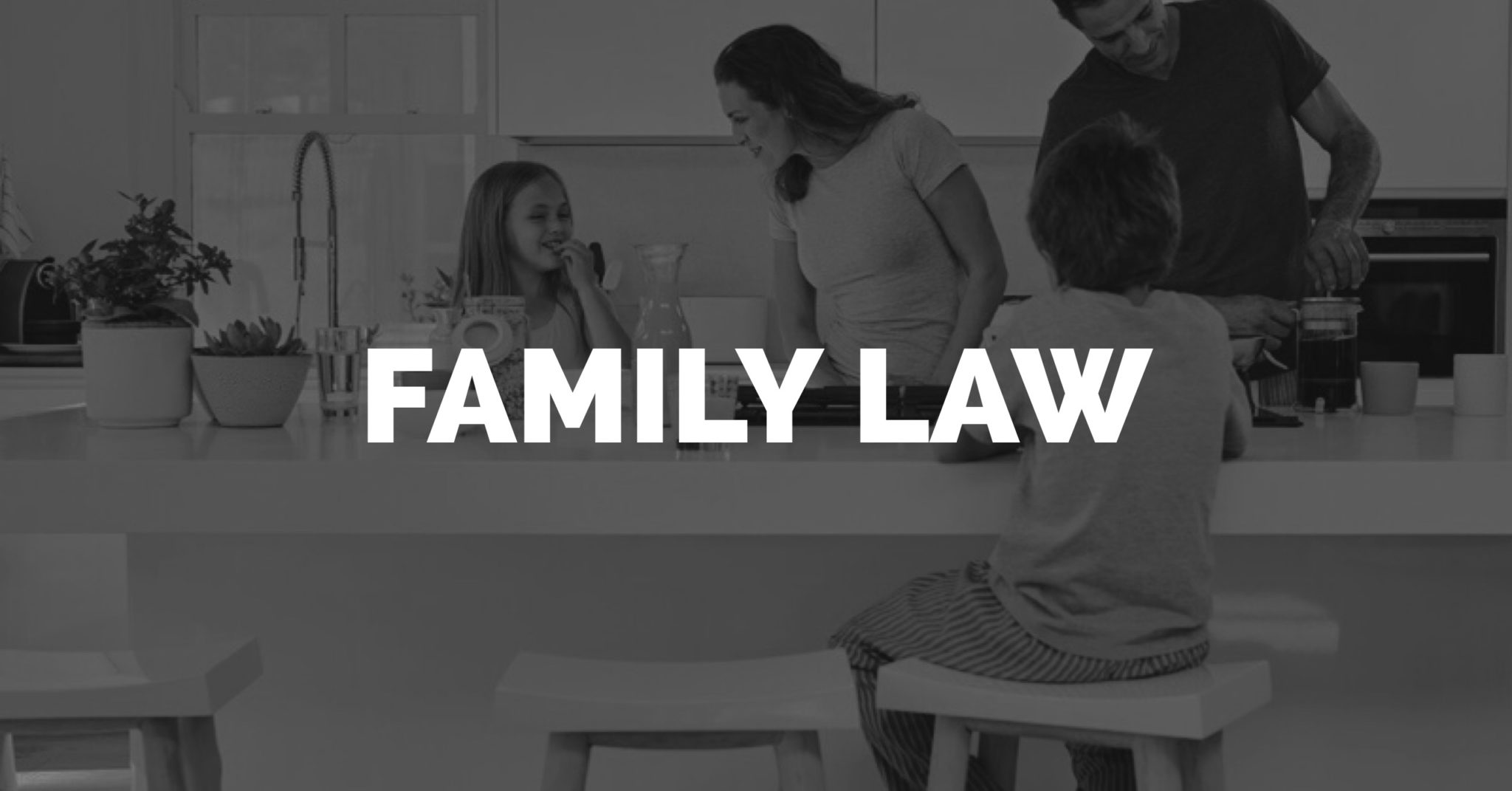 Family Law Group in Tampa, FL
If you're trying to figure out how to approach child custody issues in the wake of a romantic split with your child's other parent, please consult our family law group Tampa, FL residents trust with these kinds of legal issues. Our attorneys understand just how emotionally intense and logistically complex child custody arrangements are and we will always treat both you and your case with the dignity, respect, and focus that your family deserves during this challenging time. 
CHILD CUSTODY OPTIONS – THE BASICS
Most Florida parents navigate joint custody of their children. This arrangement is referred to as "shared parental responsibility" in the Sunshine State. If you and your child's other parent either agree on this approach or a judge orders that your child custody situation is classified as such, you'll need to make major decisions about your child together and you'll share physical parenting responsibilities. Your expectations will be outlined in a parenting agreement, which our family lawyer Tampa, FL trusts can help you to construct.  
EVALUATING YOUR CHILD CUSTODY OPTIONS
If you and your child's other parent have either already separated or are thinking about severing your romantic ties to one another, consider scheduling a consultation with our experienced Tampa, FL family law group today. Even if you're unsure of whether you and your child's other parent may remain together, it's important to understand your child custody options in the event that you choose to make a permanent change.
Remember that, as long as your arrangements are crafted to reflect your child's best interests, a judge will almost certainly sign off on any parenting arrangement that you and your child's other parent can come to agree upon mutually. If you could benefit from assistance negotiating or mediating the terms of a child custody arrangement out of court, our experienced Florida legal team at The McKinney Law Group can help you to navigate that process. Similarly, our firm can also assist you if you and your child's other parent cannot come to an agreement and your dispute must be settled in court.
CHILD CUSTODY ASSISTANCE IS AVAILABLE
No two sets of parents approach the child custody process in exactly the same way. As a result, our firm employs a personalized approach that helps to ensure our clients' unique needs are treated with dignity, respect, and a seriousness of purpose. You don't need to have "all the answers" to how you're going to approach this process yet. We can advise you of your options, answer your questions, and help you make an informed decision about how best to move forward. Schedule a confidential, no-risk consultation with our Tampa, FL family law group today; we look forward to speaking with you.
THE MOST FREQUENTLY ASKED QUESTIONS ABOUT CHILD SUPPORT
When discussing child custody, our family law group in Tampa, FL questions about child support are often at the center of client conversations. As a parent, it is your responsibility to make sure your children receive adequate care. This includes housing, food, medical care, education, extracurricular activities, etc. In the case of divorce, that responsibility is divided up between both parents at a percentage determined by the court.
Whatever your personal circumstance, we know you have the best interests of your children at heart. Our experienced team of lawyers and staff have decades of experience helping families navigate complex situations. Please call the McKinney Law Group today at 813-906-0048 for a free consultation. We want to help you!
COURT-ISSUED CHILD SUPPORT ORDERS
When parents decide to separate or divorce, they often need to address child custody and child support issues at the same time. A family court judge will consider many factors when determining how much child support that one parent should pay. Factors include the income of the both parents, the number of children involved, and the financial needs of the children. 
Child support payments are intended to support the children — not the parent who receives these payments. These payment orders are separate from alimony or spousal payments, although both orders may be given at the same time. 
When the parent paying child support does not make their payments on time, this is considered noncompliance with a court order. The custodial parent may choose to hire a child support lawyer to assist with enforcing the order. Some courts withdraw money from a parent's paycheck if they are earning a regular income but refuse to pay. Other courts may seek to penalize that parent in some form, such as sending them to jail for a few days or revoking any professional licenses they may have.
MODIFYING A CHILD SUPPORT ORDER
After agreeing to a child support order, parents often find that they need to revisit the order at a later date and make adjustments to it. It's very common for a parent's income to change or to find that they have more financial burdens than they did when the order was drawn up. Parents may also petition for temporary modifications in custody and/or support payments. This is fairly common if a parent is facing a medical emergency or a sudden loss of income. 
Modifying a child support order is something that a lawyer from our firm can help with. Even if two parents are in agreement about making a modification, they will still need to formally petition for a modification. As with the original child support order, the judge will consider all of the relevant factors and will determine if the changes can meet the needs of the children. 
THINGS TO KEEP IN MIND
When you're facing a difficult child support dispute, never hesitate to reach out to a child support lawyer for assistance. At McKinney Law Group, we're dedicated to our clients and we strive to help them reach a place of stability and happiness. We know that separating from your partner can be extremely difficult, and when you have children to consider as well, it can be hard to know what decisions will be best for your entire family. With that said, while child custody issues can be particularly challenging to navigate, child support issues tend to be a little more straightforward, as their calculation, modification, and enforcement possibilities are governed more clearly by state standards than the nebulous "best interests of the child" standard is in re: child custody issues. When thinking about what child support questions you'd like to ask our team, keep the following basics in mind:
 What does child support include? – Child support usually covers lodging, food, clothing, medical care, school expenses, and sometimes extracurricular activities. Basically, anything the child enjoyed during the marriage should be available to the child after a divorce.

How is child support calculated? – There are many online calculators available online to help with this, or your attorney is another good resource. There is a complex formula that takes into consideration income levels of both parties, expenses, percentage of custody, etc.

Can child support amounts be changed?– As children's needs evolve or family circumstances change, one or both parties can file a court motion to review child support and ask for a modification.

What if my ex-spouse hides assets? – This is quite common. If you suspect your ex-spouse is hiding assets, you can produce records or hire an investigator to find the proof you need to uncover any hidden assets.

What if my ex-spouse refuses to pay court ordered support? – Failure to comply with a court order has serious consequences. Anytime you do not receive a child support payment on the due date, you should inform the court. There are many agencies that will help in child support collections and the court can help with that. In some cases, you can garnish the wages of the non-compliant parent.

What if my ex-spouse is misusing child support funds? – If you have evidence that your ex-spouse is using child support funds for personal gain, you should report it immediately to the judge. Child support is meant solely for the upkeep of children, and there are serious legal consequences if you can prove it. As always, keep detailed records.
HOW TO IMPROVE YOUR CHANCES OF WINNING YOUR CHILD CUSTOY CASE
Getting divorced is difficult enough. When there are children involved, it can make matters even more complicated. If you're currently in a child custody battle with your ex, you can take steps to increase your chances of winning your case.
Provide a comfortable and safe living environment. If you have decided not to live in the family home anymore, it's important to find the right house or apartment as soon as possible. Your new place should be large enough to comfortably fit all of your kids and located in a safe neighborhood.

Stay involved in your kids' life. If you want to win your child custody case, you have to show the judge that you put your kids first. You can do this by staying actively involved in their lives. Arrive at each visitation on time and communicate with your kids regularly by phone or email. If one of your kids has a soccer game or choir concert, make an effort to go to it.

Hire legal assistance. A child custody battle can be a complicated ordeal, so you don't want to go through it alone. It's in your best interest to work with a family law group in Tampa, FL. A skilled lawyer can present your case in front of the judge and help you make a positive impression. Your lawyer can also communicate with your ex on your behalf and prevent you from making costly mistakes.

Don't get into a new relationship too soon. After finalizing your divorce, you may feel lonely and sad. You may be tempted to get into a romantic relationship with someone new. However if you're trying to gain custody of your kids, you should avoid doing this right now. Introducing a new partner to your kids too soon may upset you and work against you in your child custody case.

Be cautious about what you post on social media. In this day and age, social media is an important part of many people's lives. However, if you're in the middle of a child custody battle, you have to be extra careful about what you post on your social media profiles. The other side can look at your social media to find information to use against you. For instance, if you post a photo of yourself in a bar on Facebook, the other side may try to argue that you're an unfit parent.
CALL TO ACTION
In order to protect your best interests and those of your minor children, it is imperative to have a solid legal team by your side. The McKinney Law Group will fight for you to make sure you get the best outcome for your children and your future. Call our family law group in Tampa, FL today at 813-906-0048.